"Go make disciples"
Grace Church exists to reach people who are far from God by helping our neighbors experience the love of Christ through the body of Christ. We don't just pray that people will come to church; we pray that we will go out and be the church! In the Great Commission, Jesus tells us to "go make disciples". At Grace Church, we take seriously that one of Jesus' favorite words is "go"! What we know as we go is that we are joining The Holy Spirit already at work in people's lives. So, in our daily lives and our life together as a church, we desire to do whatever it takes to reach whomever God puts in our path whenever they need us without compromising the message of the God's love expressed through Jesus Christ.
Let's go!
We know that Jesus often saw crisis as an opportunity and so do we. We go to treatment centers, juvenile detention centers, under resourced schools, communities in need and many more places filled with hurting people. We offer both the message of God's grace as well as tangible expressions of that grace. When a child gets a new pair of shoes to start the school year, or someone pays for a stranger's bill at the laundry mat, or a neighbor gets a bag of food or a free haircut, the message of God's love can take hold. These and many other examples often spark a relationship that blesses all involved and brings God glory. Let's GO!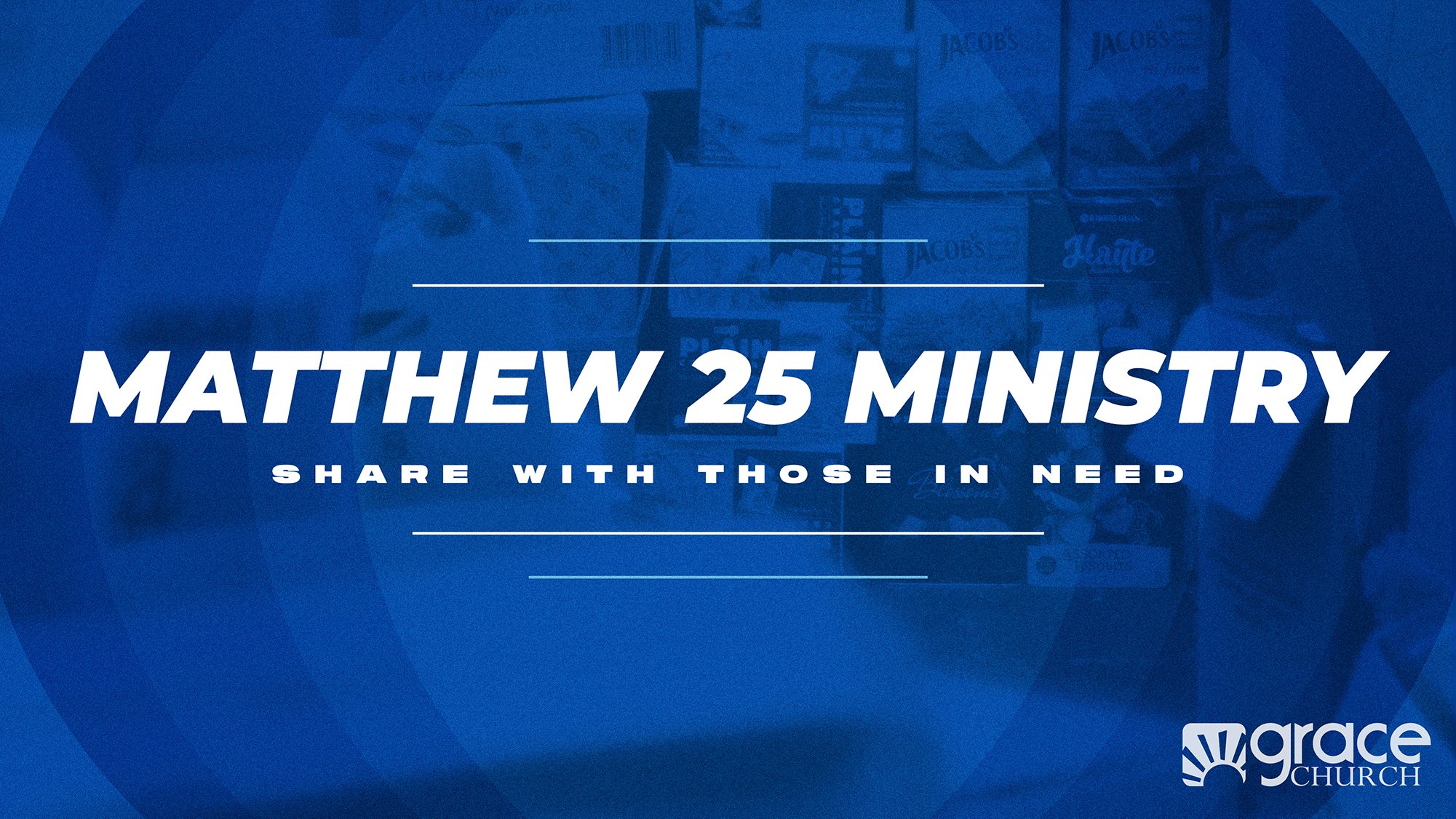 Matthew 25 Ministry
In the time since the COVID-19 Pandemic has begun, our Matthew 25 outreach team has been hard at work providing resources for our neighbors who need us the most. Some of these ministry opportunities include providing meals to COVID patients who are also experiencing homelessness, providing meals twice a week for our ongoing Suncoast Dinner Church ministry called Eat Pray Love, and more. Although the work being done by our Matthew 25 team is remarkable, we need your help! There are multiple ways in which your help can be used, and they're listed below.
Distributing Meals at the Suncoast Community Center on Mondays and Thursdays at 5:30pm.
Volunteering to be a cook and prepare meals for these ministries.
Serving on a team that distributes meals and groceries at Eat Pray Love Pondella every Monday at 5:30pm.
Preparing meals through the Meal Train link: https://www.mealtrain.com/trains/q4k078
Shopping for food pantry items and school supplies listed below.
Giving to the COVID Relief fund to support all of our outreach ministries during this time. https://www.egracechurch.com/covidfund/
Food Pantry Items
Cereal
Pancake Mix
Canned Chicken
Instant Potatoes
Chunky Soup
Shelf Safe Milk
Canned Fruit
Canned Veggies
Peanut Butter
Jelly
Crackers
Beef Stew
Toaster Pastries (PopTarts)
Hygiene Supplies
Laundry Detergent
Shampoo
Conditioner
Deodorant
Body Wash
Hand Soap
Toothpaste
For all Meal Train related questions or concerns, please contact Amy McGlynn at
For any other Matthew 25 Ministry questions or concerns, please contact Heather Evans at or call the church office at 239-574-7161.