Giving online is simple, fast, and secure. Plus, our online giving system gives you the ability to manage your account, view giving history, download a giving statement, and set up or modify a recurring gift.
Give by Text Message
Cape Coral Campus:
Text your gift amount (any number) to 239.205.3123
Fort Myers Shores Campus:
Text your gift amount followed by the keyword Shores to 239.205.3123
Like this: 200 Shores
Fort Myers Central Campus:
Text your gift amount followed by the keyword Central to 239.205.3123
Like this: 200 Central
When you give by text for the first time, you will fill out a simple one-time form with your debit or credit card information. From then on, you simply need to text the amount of your gift and that's all! It's fast, secure, and links to your debit card or credit card account, not to your phone bill. The system also allows you to set up or modify a recurring gift.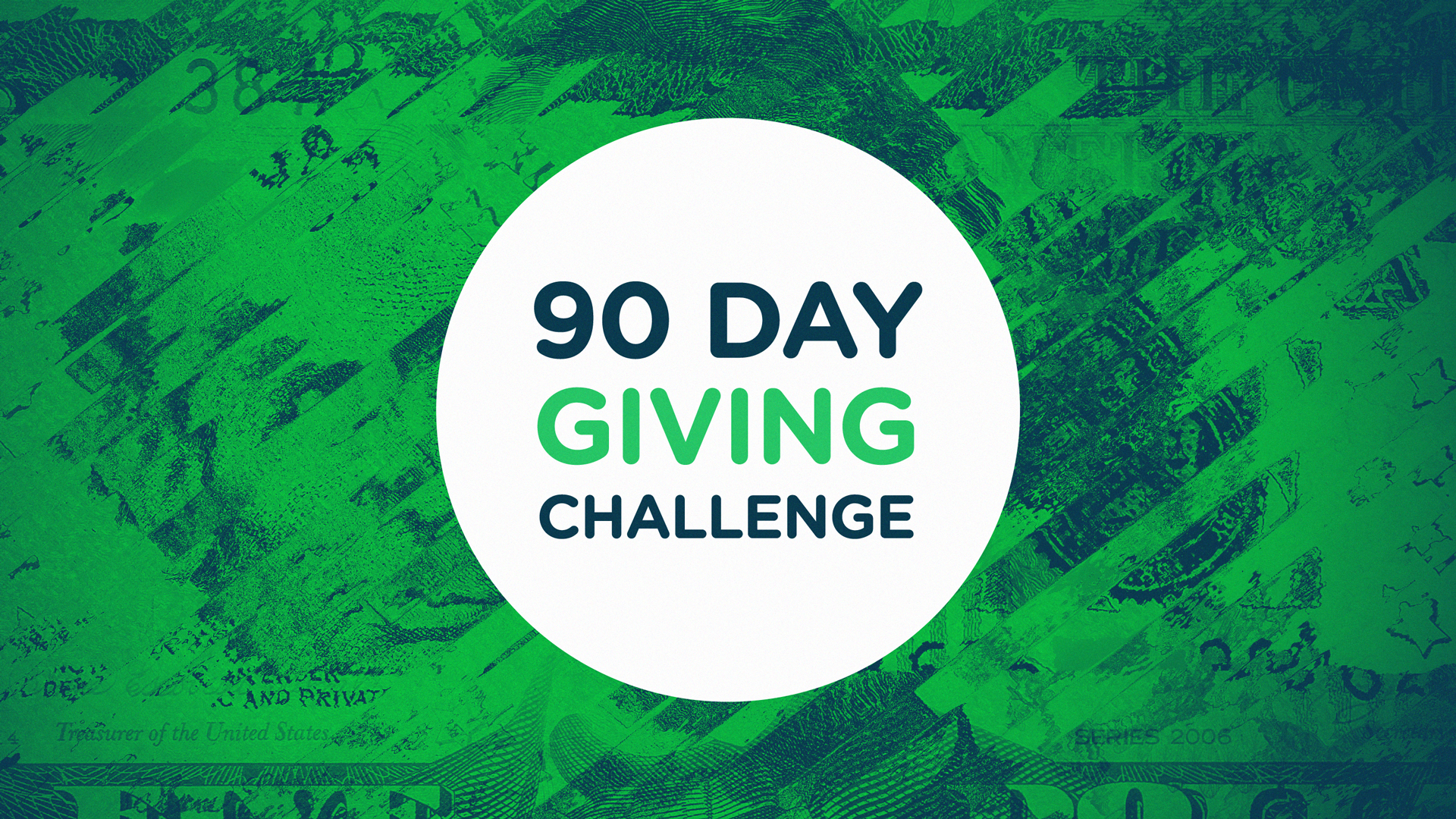 When you sign up for the 90 Day Giving Challenge, we'll send encouraging messages to you periodically over the next 90 days. We'll also send you a small gift to help you grow in your generosity. We can't wait to join you in this journey!
We are all on a journey. Whether you have been following Jesus for years or are new to the faith, you too are on a journey. And on every journey, only two places matter. Here & There. Here is your current reality. It's your current relationships, your current job, your current hobbies, etc. There is where you are headed. Maybe you dream of a new or growing relationship, or new job, or a goal that you have for the future. In our relationship with Jesus, we too have to consider our Here & There. How is our relationship with Jesus today, and where do we want to see it grow in the future? For you, maybe you want to experience God's presence more, or grow deep in His Word, or form authentic community with other Christ-followers. The same goes for our finances. Our "Here" when it comes to our finances may not look so great. We desire financial freedom but we don't know where to start.
42% of Jesus' parables are about money and possessions. Why? Because we have been created by a generous God who desires for His children to be generous in the world. God knows that there is freedom and blessing when we are generous with money and the things money buys.
God is so serious about generosity, that He even challenges us to test Him and His faithfulness when we are generous. He says in Malachi 3:10 (NLT) "Bring all the tithes into the storehouse so there will be enough food in my Temple. If you do," says the Lord of Heaven's Armies, "I will open the windows of heaven for you. I will pour out a blessing so great you won't have enough room to take it in! Try it! Put me to the test!"
A tithe simply means a tenth and it is the baseline at which God asks for us to give back to Him what He has first given us. For some 10% may be too difficult at this time, or maybe God is nudging you to jump all in when it comes to generosity. Regardless, we encourage you to pray and ask God where you might start on the generosity journey. Maybe it is consistently giving 2% percent of your monthly income. Maybe it's 5%. Or maybe it is the whole tithe. Regardless, we want to support you in this journey of growing your generosity and becoming more like Jesus in the process!
If you are interested in joining the 90 Day Giving Challenge, click the button below!
Giving Account
Need to update billing information or view you past giving?
For additional help with online or text giving, contact Thomas Hopkins.