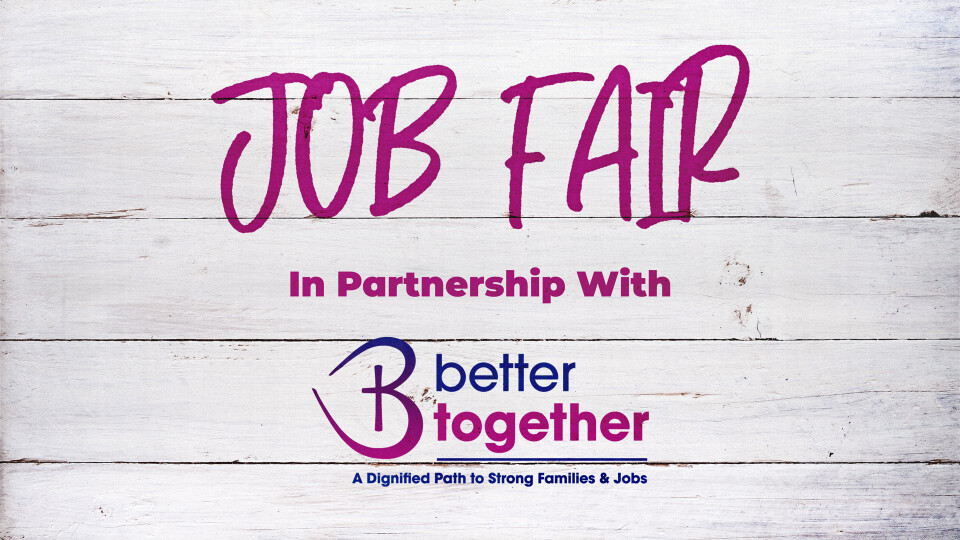 Tuesday, November 16, 2021, 11:00 AM - 2:00 PM
Are you looking for a new job? Do you have employment barriers?
We have good news! There is a Second Chance Job Fair planned for YOU on November 16th in Fort Myers, FL! This job fair is open to all job seekers with an emphasis on those who are looking for background-friendly employers.
This job fair will be unique and embodies a culture of celebration! We will have various resources and services onsite, in addition to on-the-spot interviews!
At Grace Church, we are all about changed lives, and changed lives happen when second chances are offered. Our vision at Grace Church is to partner with God in transforming people from unbelievers to fully devoted disciples of Jesus to the Glory of God. A Second Chances job fair offers an opportunity to help people in our community see that they are loved, known, and valued. Jesus is all about second chances and we believe this Job fair is how he is using us to create opportunities to partner with him in transforming lives.
Volunteer
We're looking for volunteers to serve at this event, you can sign up below!
Job Coaches – Make job seekers feel comfortable and confident
Hospitality – serving refreshments, greeting, floating, tidiness/ comfort
Entry Survey/Exit Survey
Storytelling – capture video and stories
Set up
Haircuts