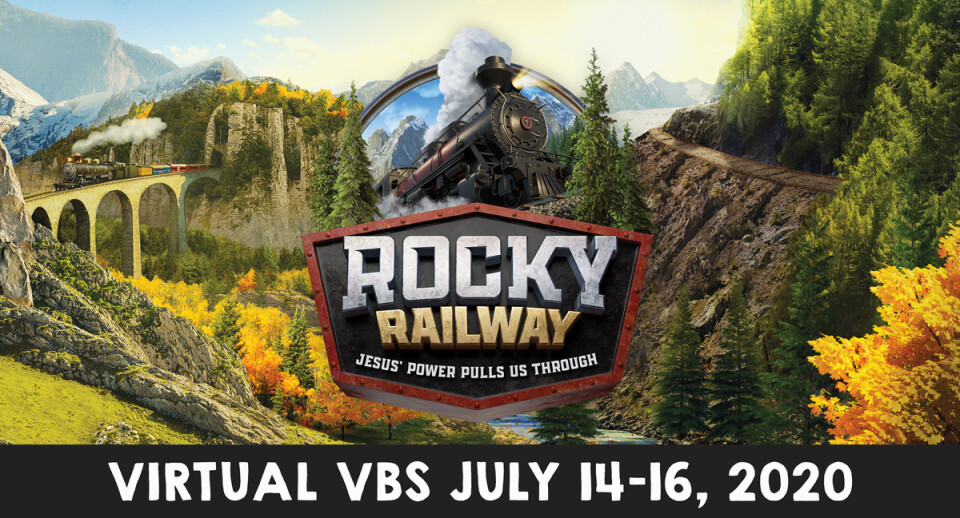 Daily, from 07/14/2020 to 07/16/2020, 5:30 PM - 8:00 PM
The Virtual VBS that's just the ticket!
Climb aboard for mountains of fun at Rocky Railway! On this faith-filled adventure, kids discover that trusting Jesus pulls them through life's ups and downs.
While this whole year may seem a bit de-railed, we still have TONS of VBS fun in the works for our Grace Kidz and families. Why should the Kidz be the only ones having fun? This year, VBS is for the whole family. Keep family time with Jesus "on track" in your home this summer and plan to join us for three evenings of VIRTUAL VBS!
July 14-16, 5:30-8:00pm
Join us from home for three nights of crazy kidz worship, bible stories, and home activities for the whole family to take part in. Clear your family calendar and save the dates 'cuz you don't want your family to miss out.
Register Your Family
Register your family online, drive through and pick up your family's Virtual VBS kit on the designated date and then get ready to worship, laugh, and learn online as a family with our amazing Grace Kidz team.
Pick Up Your VBS Kit
Friday, July 10 between 9am-5pm
Saturday, July 11 between 9am-noon
Monday, July 13 between 7am-7pm
More Information
Registration is $5 per family.
For questions, contact Stacy, 239-574-7161