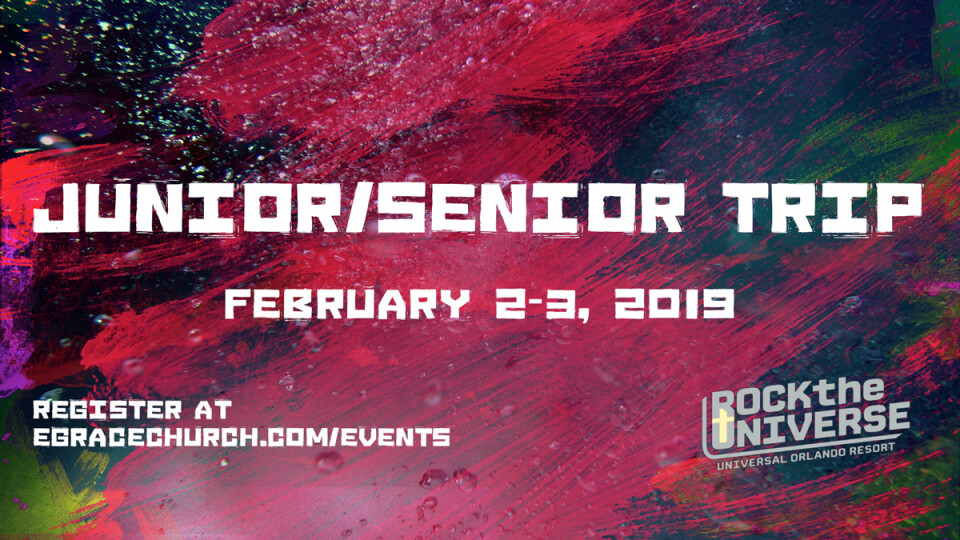 Saturday, February 02, 2019 - Sunday, February 03, 2019
All 11th and 12th graders are invited to join us for the Junior/Senior Trip happening February 2-3. This year, we will be going to Rock the Universe at Universal Studios Orlando for the day to enjoy thrill rides, Christian concerts, and intentional time together talking about faith beyond high school.
Cost
The cost of the trip is $200, which includes a ticket to the park, transportation, and one night in a hotel.
Register