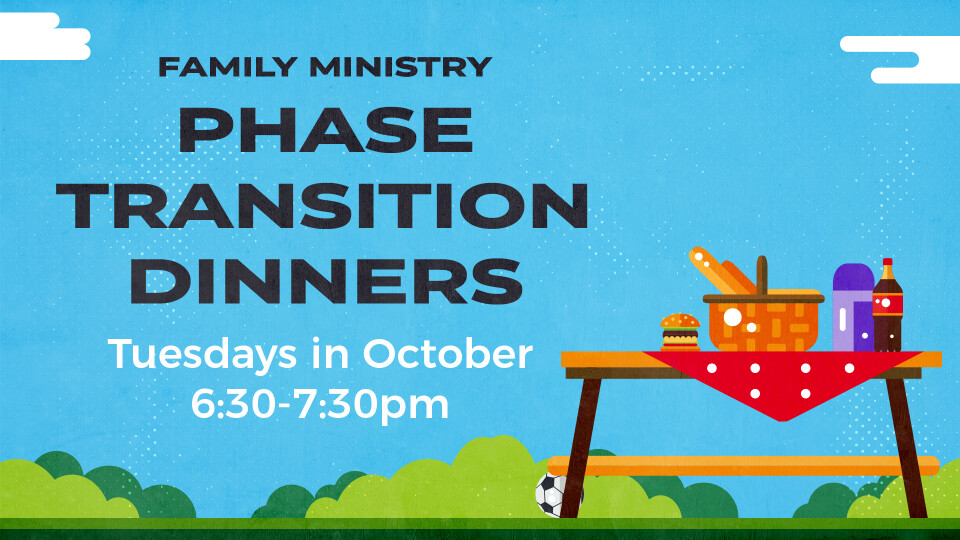 Every Tuesday, from 10/05/2021 to 10/25/2021, 6:30 PM - 7:30 PM
The Family Ministry team invites you to our Phase Transition Dinners for parents and children that are in a year of transition. The four phases we are targeting are: Kindergarten, Fourth Grade, Sixth Grade, and Ninth Grade.

During these dinners, we will eat family dinner together, meet other families in a similar phase, and talk about resources to better understand your child and the phase they are in. Adults and children will eat together and stay together for the duration of the evening. We will also have Phase resources available to purchase and take home.
Tuesdays in October from 6:30pm-7:30pm
October 5 - 6th Grade
October 12 - Kindergarten
October 19 - 9th Grade
October 26 - 4th Grade