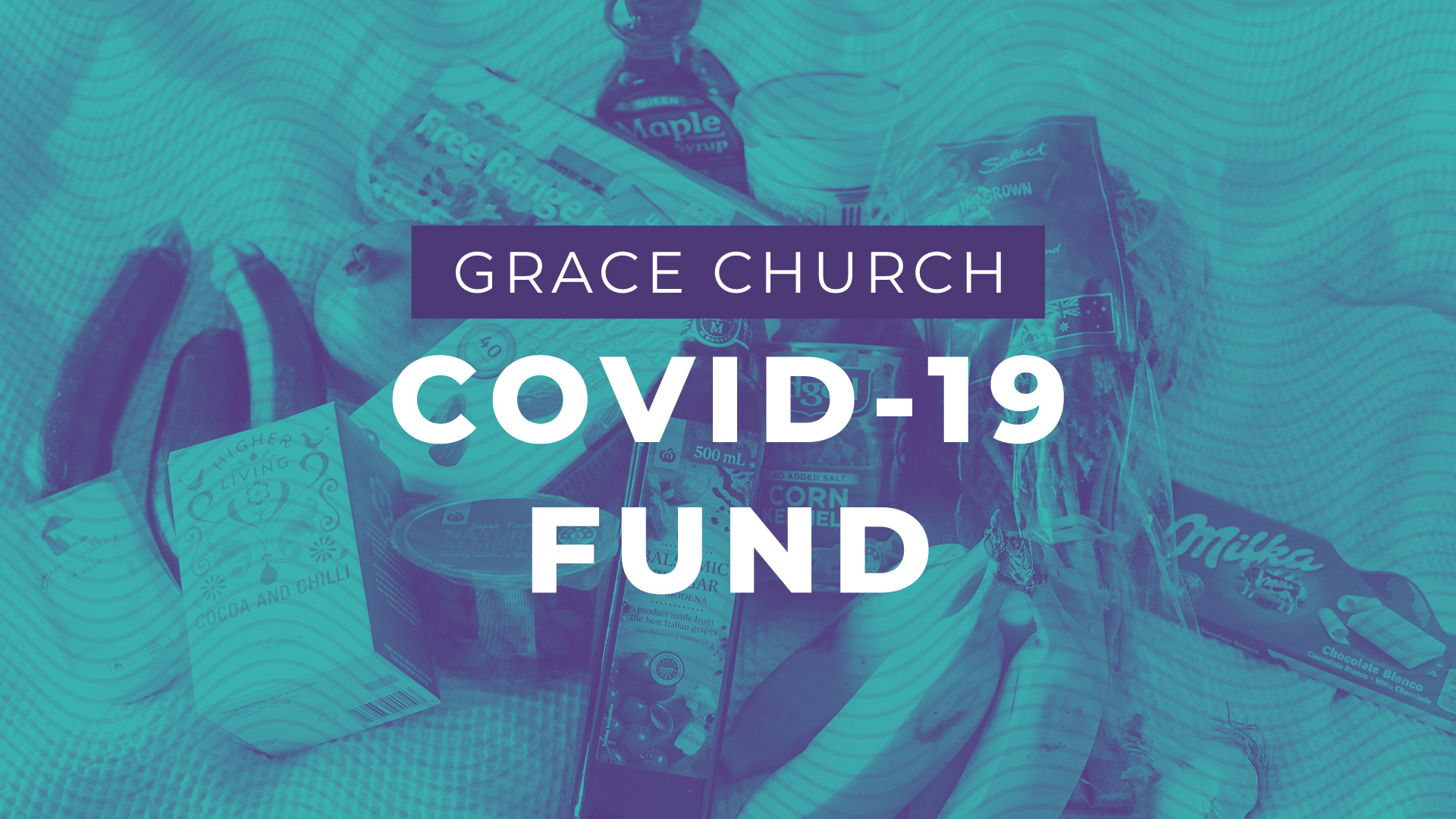 In the past, Grace Church has generously responded to natural disasters like hurricanes, earthquakes, tsunami's, fires, and tornados. Resources of money, people, and prayers have been given on behalf of the suffering in ravage-torn communities across the globe. This has been our "give, go, and pray" strategy for more than 20 years. Unlike natural disasters that are primarily localized, the coronavirus is unique in that it has affected the entire planet. How should our congregation respond?
We have recently established a "Grace Church COVID-19 Fund" to be used primarily for food and other essentials for two groups of people: those in need within our Grace Church congregation and the most vulnerable in our community (the homeless, aging, poor, immigrants, etc.). The pastors and staff at each campus of Grace Church will oversee the distribution of these resources. 100% of the money will be used for people in need. Whenever possible, we will extend the full ministry of the church to those we assist, including but not limited to invitations to our online ministries and prayer.
Please remember two things
First, if you have lost your job, hours at work, or are in financial distress, please do not give. Go to our "Get Help/Give Help" webpage and let us know how we can help. Second, for those who can give, please give over and above your normal giving. The spending of each campus has been trimmed in response to the pandemic, but we still have expenses that we need to cover. One possibility for you to consider is tithing from the stimulus check. We have already had several Grace Church attenders do so.
Thank you
Thank you so much for considering a gift to the Grace Church COVID-19 Fund!