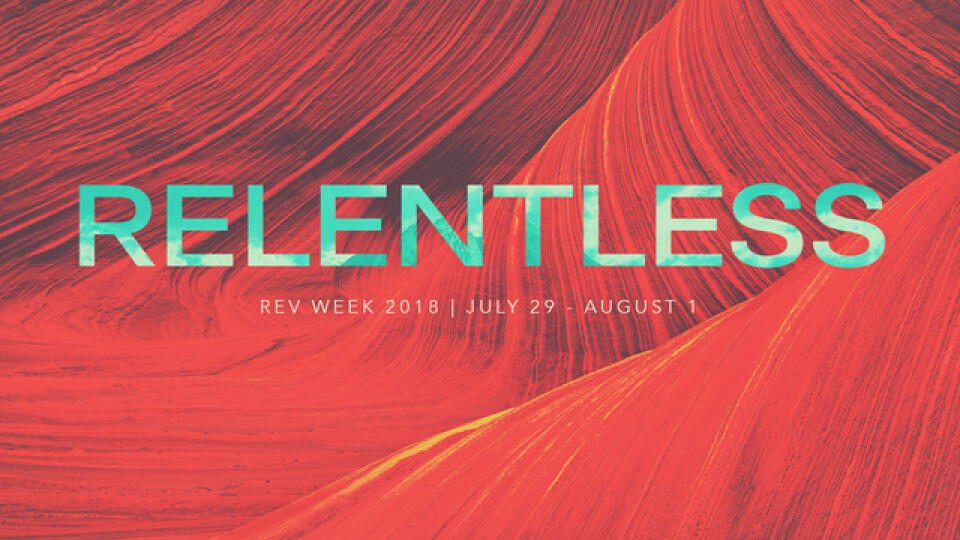 Sunday, July 29, 2018, 5:00 PM - Wednesday, August 01, 2018, 9:30 PM
All middle and high school students, including incoming 6th graders, are invited to a week of crazy games, exciting worship, and relevant biblical teaching! Our prayer is that students would come to learn about and experience God's relentless love, pursuit, and grace. For more info, contact Taylor Brown,
Evenings, July 29 - August 1
5-9:30pm
FREE ADMISSION!
Do you want to volunteer at Rev Week?
Click here to sign up to volunteer!
(Mandatory volunteer meeting: Sunday, July 22 from 12:30-1:30pm in the Youth Room.)